Peggy Spolar, CEO
Throughout her entrepreneurial career she has held various roles such as producer, screenwriter, director, project developer, manufacturer, distributor and speaker. She is the personal business manager of the stars. Peggy's responsibilities are to continue to develop and maintain the company, its trademarks and its vision. Ms Peggy maintains all creative control. She directs and coordinates financial programs to provide funding for new investment opportunities. Ms Peggy is the screenwriter of the movie "An Angel Made of Glass" and the creator of the trademark Spolarized®.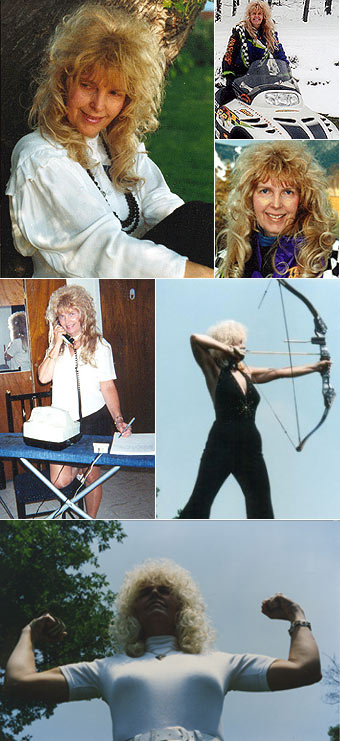 Peggy Spolar was a nominee for the Humanitarian Award at the 1998 African American Music Award by its chairman G.O. Femi, who stated: "We humbly thank you Peggy Spolar for devoting your entire life to the elevation and betterment of humanity. While visiting her estate, one can not help but learn a new perspective on life and the hook Spolarized®, which made its way into the world by way of music. Peggy has an electrical energy that binds all men together regardless of race, religion, or social status. She uses her own money, and God given gifts to help others reach their utmost potential. Peggy thinks nothing of sharing her paychecks with the homeless she finds behind fast food restaurants or in dimly lit alleys. Ms Peggy has plucked talent from the nooks and crannies of the U.S., flying them to her estate, a place where all people can bring their invisible baggage, filled with their sorrows, hopes and dreams."
"Peggy has helped raise funds for community food banks and is a member of Compassion International (an organization devoted to feeding the staving children throughout the world), and has served the local sick and needy. Peggy has raised three children of her own, is a grandmother to eight, and a great grandmother of three, and has nurtured and fostered children throughout her life. She enjoys sports as well as being a cheerleader on the bleachers. Peggy has been a consultant and a motivational speaker for corporations and organizations for years. Her presentations are an effort to increase awareness of our capabilities to build harmony within the work place, in public schools and Universities by using the trademark Spolarized®.
Peggy is a freestyle rapper who seeks no age barriers, who is a well-versed and a confident person. Most everyone, who knows her, wishes they had her endurance. We are honored to have her as a nominee." Peggy began her empire on an ironing board and a pay phone in an apartment she shared with her clients "Like Dat" in Queens.
Peggy was the runner up in the competition for the best all around female archer titled "Queen of the Bow" which aired live on ESPN. Spolarized® definition of heads up: watchful, be on your toes, fully alert, vigilant, look sharp. When entering the workplace as a boss, as an executive, or even, as an employee, be bold enough to say to yourself or better yet, yell out loud, heads up (your name) is entering the building. Results: someone will take note of you, nevertheless. (C) Spolar 2009
Mark Steinhoff: CIO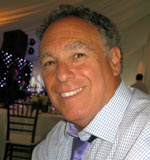 As CIO, Mark creates and monitors business value from IT assets and anticipates market place trends with regard to technology. His strengths lie within business skills and ability to relate to the organization as a whole, with less expertise in wholly technological issues. He helps to ensure the business navigates trends through proper strategic IT planning that is aligned to the corporate strategy of the company. Moreover, he places emphasis on the external customers internal to the company and how different technology can make the company more profitable.
Gregory & Michael Spolar: The backbone behind the CEO
Better known as the Spolar Twins, their main focus is to build a powerhouse of new creative products and create a visual awareness of the logo in the public eye. The twins have extensive marketing and sales experience and have been seen on TV for many sport-related events. They are the owners of the "Bad Dog" patent. They've worked sport-related conventions, have been speakers for large targeted audiences, and developed solutions for ad campaigns. The Spolar Twins handle all aspects for each of the companies, traveling the spectrum to ensure growth to broaden awareness worldwide.
Steve Dobrowal, Associate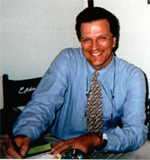 Steve oversees all Spolar related companies using the trademark Spolarized® with its programs, projects, marketing and development. He helps assure the correct use of the trademark he pursues new business. He is successful in full life cycle execution in the garment industry. He is a creative problem solver. His background in large projects from the building industry aids him in bringing projects on time and within budget constraints. He monitors sales and revenues.
Our Associate Teams
Our associate teams are committed to bring forth each production to its fullest potential. They have stood behind Spolar for the past 15 years, as her guide into the entertainment industry and technology. Their excellence has made them award winners. Their personal thrust to continue to work with Spolarized projects has been assigned to Spolar.
Our associate teams oversee general business opportunities, secure new celebrities, establish new publishing deals, and secure new technologies. They range from well-known promoter, producers, directors, programmers, engineers, distributors, vendors, raps, and manufacturers. It's safe to say that a few of our associates are heavyweights in these areas. They have worked with some of the best in the entertainment industry, such as; 20th Century Fox, Frank Sinatra, Interstate 40 Records, Death Row Records, A & M Records, just to name a few. Our associate teams handle technologies, entertainment, electronics, commercial products and wireless.