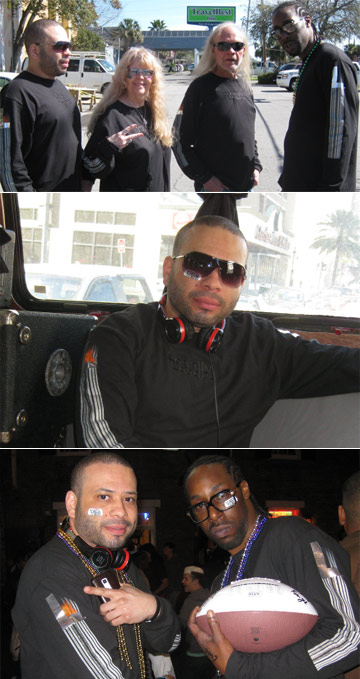 A Multi-Genre Event DJ, whose music travels began in California where he was born and raised. STYLE UP was intrigued as a teen by his dads sound system, audio gear and turntable. His passion for music and his creativeness lead him to place his hands on the turntable and discover that he could create his own style and make different sounds and the end result was, STYLZE UP was born.
STYLZE UP started DJing like most DJ's through the natural channels such as neighborhood parties, local events, college radio, night clubs, concerts, festivals and more. Over the years he grew to love the art of spinning and connecting with moving crowd.
Influences include DJ Lord, Jam Master Jay, Jazzy Jeff, A-Trak, Invisible, Skratch Pickles, Beat Junkies, X-Executioners and many more…
STYLZE UP's Talents:
STYLZE UP has the abilities to play to various demographics and pull from multiple genres ranging from past hits and classical tunes, including 50's rock-n-roll into today's hottest music stuff insuring every time he spins that the crowd is lovin' it. When it comes to cutting, scratching, mixing, blending a mash up and fusion he makes sure that it was a "Great Music Experience" and the audiences gets what they came for; something above the rest. .
Currently STYLZE UP On Tour:
Tour/Show DJ for Recording Artists NATURAL HABITZ, SHAMEIK MOORE, a list of numerous other Recording and Performing Artist utilize his LIVE presence on stage with them…
Endorsed by:
Sponsored By WE ALL RIDE CLOTHING, F-ROCK clothing, Smashmouth Radio, DanceGrind TV, Jump Out Radio, Black Diamond Skate Parks.
STYLZE UP IS A LICENSEE of LEGALLY LOADED.
No products were found matching your selection.